We need a little levity around here. We did just win the Big 12 after all, despite what commissioner Bowlsby thinks. This year has been full of ups and downs, but Baylor has staked its claim in the national landscape of college football and I don't think we're going anywhere. So without prolonging the point, here is this last weekend ... in GIFs!
When Kirk arrived for GameDay and saw McLane Stadium.
Kendal Briles welcoming all the recruits to Waco this weekend.
When Lee Corso talked up Baylor all morning and then put on the cat head. (Credit: @neftalirr)
Clay Fuller making clutch catches as a senior got you like
That first drive was just.
Running backs in the Big 12 the last four years when they see Bryce Hager in the hole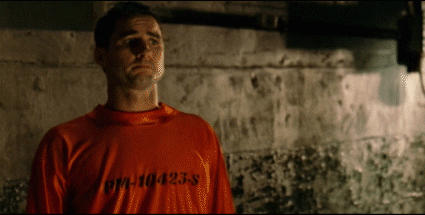 Antwan Goodley making one more TD catch where he is 10 yards behind the defense
When you went to check on Wisconsin's progress on our behalf.
Levi Norwood making catches for first downs and you can feel the impending win.
Colin Brence making tackles out of nowhere.
Knowing Troy Baker was on the sidelines instead of out there with the team.
After seeing Bryce's completion percentage in his final home game for Baylor.
Realizing I've been listing off seniors who won't be here next year.
When your computer started freezing because you had too many ODB tabs open.
Art Briles confronts Bob Bowlsby
Bowlsby's response.
Briles fires back.
Bowlsby exits stage left.
Art does not like this response.
ART BRILES TAKES OFF ON A FREAKING RAMPAGE.
@OurDailyBears, @pbpope, @prasfrancis take to Twitter.
Bob Simpson when Art said Bob would take care of any fines.
Your Significant Other on Saturday night ... and you.
All of Baylor Nation waiting on the fourth spot to be announced and ... Buckeyes.
When you finally figured out the playoff committee's logic.
The committee's response to your outrage.
Listening to the logic behind Ohio State being better than Baylor
Your coworkers this week while you spew hot takes.
You to TCU trolls after they saw Baylor ranked ahead of them
When Bob Bowlsby came out on Monday and said he would have had TCU over Baylor.
Your wise friend when you complained about the lost opportunity.
Anyone who can't get happy about back-to-back championships