Yes, folks, it's true. The Bears did indeed lose to West Virginia this past weekend, but worry not. The weekly commits recap is here to cheer you up.
QB/WR Chad President (6-3, 195) - Temple HS
Temple beat Hutto 41-34. Chad went 13-22 on the night for 127 yards and no passing TDs, but he also ran the ball 16 times for 100 yards and a score.
ATH Blake Lynch (6-3, 195) - Gilmer HS
Yeesh. Gilmer beat Canton 70-0. In their last two games, Gilmer has won by a combined score of 133-0. Blake Lynch, the man who does it all, went 2-2 passing while rushing the ball three times for 53 yards and a pair of touchdowns. Oh, he caught the ball too; four times for 81 yards and another pair of scores. This guy literally can do anything. He'll fit in at any position at Baylor just fine.
WR Devontre Stricklin (6-3, 180) - Midway HS
Midway outlasted Copperas Cove (shoutout to RG3!) in a shootout, 66-54. Devontre had six catches for 106 yards and a score.
LB/RB Clay Johnston (6-2, 200) - Wylie HS
Wylie handed Brownwood its fifth defeat by a score of 42-7. Johnston had a big day on the ground as he carried the ball 17 times for 192 yards and four touchdowns.
RB JaMycal Hasty (5-8, 185) - Longview HS
Longview beat Texas (no, not the Longhorns. Texas High School) 38-20. JaMycal is still out with an injury.
CB Jordan Tolbert (5-11, 160) - Ridge Point HS
Jordan is still out with an ACL injury. Ridge Point beat Fort Bend Elkins 30-21.
S Montrel Wilson (6-2, 195) - Fossil Ridge HS
Fossil Ridge lost to Ryan 35-21. Montrel had 11 tackles, five solo and six assisted.
OT Sam Tecklenburg (6-3, 260) - Plano HS
Plano beat Seneca 45-14. Sam did a great job blocking in this game.
cc: Spencer Drango. Please stay for next season so Seth can throw a TD to Sam and you can do this.
When the adrenaline hits after you score a TD and you feel like you can pick up the biggest kid on the team pic.twitter.com/7QxnyjYgG8

— Sam Tecklenburg (@samteck82) September 13, 2014
ATH Tony Nicholson (5-10, 170) - South Grand Prairie HS
South Grand Prairie lost to DeSoto 41-10. There aren't any stats for Tony that I can find but I know he had the lone touchdown catch on the night for SGP for about 16 yards.
ATH Jameson Houston (6-0, 180) - St. Michael's Catholic
SMC beat San Antonio Christian 24-13. I can find nothing on this game. Literally nothing. Keeping my eyes peeled.
P/K Drew Galitz (5-11, 180) - Rowlett HS
Rowlett beat North Garland 35-0. Drew kicked extra points.
Also, THE GUY HIT A 71 YARD FIELD GOAL A FEW WEEKS AGO ***IN PRACTICE***. I have nothing else to add here. SEVENTY. ONE. YARDS.
2016 COMMIT RESULTS:
RB Kameron Martin (5-10, 170) - Port Arthur Memorial HS
PAM lost a close one to La Porte, 41-35. Kameron ran the ball 26 times for 188 yards and a score.
QB Zach Smith (6-4, 200) - Grandview HS
ZEBRAS WIN!! ZEBRAS WIN!! RUN AND CELEBRATE.
Yes, the Zebras beat Hillsboro 56-6. Our boy Zach was 19-33 on the night for a whopping 356 yards and 3 TDs. He threw two picks, but we still love him.
OT Patrick Hudson (6-5, 325) - Silsbee HS
Hey, Patrick, you committed to Baylor. AFTER committing to A&M and then backing out, which I applaud you for. You know what we don't do? Lose 59-0.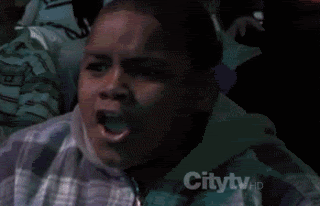 CB KeShawn Somerville (5-10, 170) - Hendrickson HS
Hendrickson beat Pflugerville 21-7. KeShawn left last week's game on crutches, and from what I'm hearing he did not play this week. If you have any news, let me know!
WR Tren'Davian Dickson (6-1, 178) Navasota HS
Navasota likes puttin' up dem pointz. They beat Sealy 65-6. Waiting on stats from this game but I know Dickson scored one, if not more, touchdown.