It seems the dust has settled, at least for recruiting...
Who has stayed to right the ship and lead Baylor to her future victories?
Offense:
1. Zach Smith: I had the pleasure/sadness of watching Zach play against my little brother's team in the 3A High School playoffs. When you watch Zach play you really get a feel for his size and athleticism. At 6' 4'', 217 lbs he has a more "Bryce Petty-esque" look to him including a deep-ball ability that mirrors Petty. Zach is primarily a pocket passer with deadly accuracy allowing him to make defenses look silly early and often in his coming years here at Baylor. Boss.
Follow him and let him know you're excited!
2. Jared Atkinson: Oh man, this guy. At 6'3, 200 lbs (I'm gonna go ahead and give him the extra pound) Jared is a match-up nightmare and surprisingly elusive for his size. He's likely to win most jump balls and can take a hit. 247Sports has him ranked as a 4-star WR but somehow that seems a little low. He can catch the ball seamlessly in stride and will prove to be a deadly weapon behind the arm of Baylor's top-notch QB core.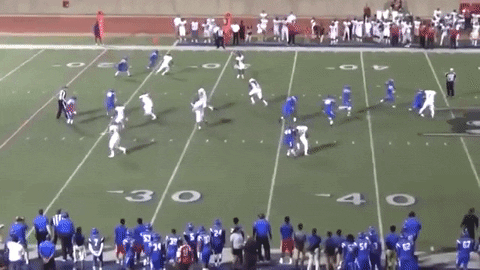 Sorry 'boutcha DBs.
Give'em a follow!
3. Denzel Mims: Yet another receiver over 6 feet tall to add to our core. Denzel is crazy elusive and almost always makes the first guy miss (and often the second) every time he touches the ball. He explodes into each catch and has highly secure hands. Not to mention this guy runs a blistering fast 4.45 40 yard dash with a 40 inch vertical. So basically he'll either beat you to the endzone, or he'll beat you in a toss-up. Pick your poison.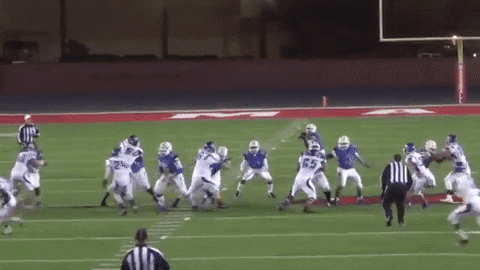 Wanna see me put this in the endzone? Wanna see me do it again?
Follow him!
4. Tyrae Simmons: One word: Relentless. Tyrae stays connected with his guy until either 1. the whistle blows or 2. his man is so far drilled into the turf that the groundskeeper thought he missed a spot. At 6' 4'', 300 lbs he's got more than enough size and mobility to keep tempo in Baylor's high-octane offense while also protecting his QB by completely taking players of the opposing defense out of the game. Due to Tyrae being in the JUCO ranks before coming to Baylor, his experience will be quickly utilized and greatly appreciated.
I keep telling these schools give me the jersey I'll give you my guts # on a mission

— Strive_for_Greatness (@SimmonsTyrae) April 28, 2016
Here's your chance Tyrae!
Too much power, too little jersey.
Follow him and show your support!
**This post is consistent with the information provided in this article by @McBeezy, more recruits may join later but for now this is what we know. I'll do the defense recruits for Pt. 2. Enjoy!**