Jumpman, Jumpman, Jumpman them boys up to something. They just spent like two or three weeks out the country. Them boys up to something they just not just bluffing. You don't have to call, I hit my dance like Usher WOO! I just found my tempo like I'm DJ Mustard WOO! I hit that Ginobli with my left hand up like WOO!
Hellooooooo Baylor Nation. What a time to be alive. Matt and I are so pumped to be back with an actual Campus Chronicle this week after our week off. This will be our first post from our brand new spot on Friday afternoons. That's right, you can expect to come back every Friday afternoons and see a brand new Campus Chronicles there waiting on you. Ain't God good?
Anyway, test week just passed, For those of you unfamiliar that means basically every professor on campus was like "hey, we've been in class for a while, guess I'll give them the first test now." Not all survived. I did. Crushed it actually. I got an A on my first Finance test so it's lit! Also I have some more great news. I'm now a member of StuFu! MAMA I MADE IT! I'm on the Campus Promotions Committee so y'all have plenty of those stories to look forward to. Other things y'all might've missed during the bye week include Brad Paisley, the fountain is now in place on Fountain Mall (still not in operation), I half rushed Delta Sigma Pi, we beat Lamar and it was fun and stuff, etc.
We once again don't have any reader questions this week.
Jam of the Week:
http://www.hiphopearly.com/Drake-ft-Future-Jumpman-t29694.html
Jumpman - Drake & Future
Matt McBeezy's Week:
This week was very exciting, for Baylor haters, that is.  Coach Jeff Lebby went to the OU-Tulsa game and was on the field with former Baylor offensive coordinator, Tulsa head coach Phillip Montgomery.  Students on campus had reactions from "He shouldn't have been there," to the milder "Why does it matter? He was visiting a colleague and friend." The moral of the story: don't do anything ever. The news once again put Baylor in a negative spotlight.
In other news, Rudy Guliani visited Baylor to be a part of one of Ken Starr's "On Topic." These occur intermittently throughout the semester, but they are always packed and get positive response from the student body.
Baylor picked up a couple of commits this week, in DB Donovan Duvernay and DE Micheal Johnson. Both are 3-star recruits and should fit in well with Baylor's scheme on the defensive side.
I don't think it has been mentioned on ODB, but every Monday, John Morris interviews one of the Baylor coaches at Rudy's Bar-B-Q. This week, he had Coach Achuff, our defensive line coach on the show. If you are in the Waco-area, you can listen in 6:00-7:00 P.M. every Monday, on ESPN 1660.  Tune in if you are interested in hearing from coaches and players on the #B2B Big 12 Champs.
So, on Friday, I went to the Rangers-Mariners game with a couple of my close friends. Sitting four rows in front of us: the legend, Chris Callahan. I tweeted out a picture of him just as a sort of intriguing story. Hey, it's not everyday you get to see the kicker at a baseball game 90 miles from your college. He replied to the tweet and told me to come say hi, and so I did. Chris is a really cool guy, and has earned his place on McBeezy's "Best Baylor Players to Interact With On Twitter" list. Other players on the list include: Pierre Jackson, KD Cannon, and Ish Zamora.
This week I was bombarded by exams. This has been the busiest week for me personally so far in my sophomore year. Nevertheless, this week's almost over as of this writing, so that's great!
lord.hinton's Week
This week was really stressful for me too as I had a couple of tests, a couple of internship interviews and the usual stuff at work.
Monday the only interesting thing that happened was I had to awkwardly reserve my ticket for the football game (would turn out I don't need it, more on that later) during my class because they went up online at 5 and I'm in class till 5:15. It ended up being super easy because the girl next to me got into the site at like 5:01 and once your browser gets let in you can sign out of your account and then let other people sign in on your computer so I got it. Shout out to you, girl who sits next to me in class.
Tuesday was super crazy. Backstory: as a Human Resources major we have several companies we're required to interview with. One of those was SpaceX. I scheduled my interview with SpaceX at 9:30 am before my first class at 11 am. I typically work from 4-8pm on Tuesdays so I didn't expect it to be an issue and didn't bother to take off work. Welp, our opener for Tuesday had a doctor's appointment and I was supposed to work from 8-10 all of a sudden. Awk. I might be a bad person, but I planned on straight up not going. Until our newest employee called me at 8:03 confused about how to do what she was supposed to do because it was her second day and she hadn't been trained yet. So I rush down there to help her open our clubhouse. It took until 9. Remember my interview is at 9:30. So I run up to my apartment, put on my suit, and as I'm leaving my apartment I see the bus (I don't have a car currently so I have to ride the bus to get on campus in the morning). I literally sprint from the 3rd floor of my building to the bus in my suit looking like Will Smith in Pursuit of Happyness
I made it as the driver was pulling off and made it to my interview on time. The interview didn't go well, more on that in a sec. But I got out of the interview, went back to my apartment to get out of my suit and went to take my finance test. Tears. There were quite a few questions that I literally blind guessed on but for the most part I felt pretty good about what I was doing and I walked out confused and slightly sad just like everyone else. The rest of my day was a confused and slightly sad haze.
Wednesday I sent SpaceX a thank you email because I had interviewed the day before, they almost instantly hit me with the "nah fam" because I don't have the greatest GPA and wasn't impressive enough I guess. No SpaceX internship for me. Their loss though. I'm skrong if you skrong so we skrong then.
Thursday I got my grade back on my finance test, 93 suckas! The class average was a D so I was LIT.
After that we had reps from H-E-B come talk to us about what they're expecting from us on our group project in my marketing class. We have to present them a really detailed pitch for an innovation they can use. Everything they told us is on the hush hush though.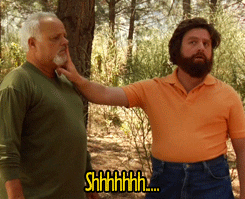 Friday went to work in the morning as is customary, I don't have class so I met with my marketing group for our project and then I settled down and wrote the Campus Chronicles for all you lovely people. Thanks for reading.
There you have it folks. Another week on Baylor's beautiful campus in the books! Hope you enjoyed it. As always leave any questions in the comments so we can answer em next week!
May the afar flung green and gold guide and protect us as we onward go down this Good Ole Baylor Line. See ya next week guys!