Yeah, you read that right. I ain't fooling. After months and months of hard work (mostly waiting on him to have the time) I finally have completed my Q&A with Baylor's Offensive Coordinator Briles the Younger. Here it goes.
LH: Are there any major changes Bears fans can look forward to this season now that you're the guy in charge?
KB: I'm sure there might be a wrinkle or 2...obviously we are just wanting to be extremely productive offensively like we have been.
86 days to CFB kickoff: Since 2011, Baylor leads FBS with 86 pass TD on throws longer than 20 yds #CountdownToKickoff pic.twitter.com/vLwP7j0IJO

— ESPN Stats & Info (@ESPNStatsInfo) June 9, 2015
LH: Everyone wants to know, how much of LaQuan catching passes can we expect to see this year? Watching him rumble to the endzone was one of the highlights of the year!
KB: I can't put a number on it but we are going to utilize his talents more so this year than in the past.
LH: I hear this Seth Russell guy is pretty good, what do you expect out of BU's new QB this season?
KB: I expect him to be the best QB in the league and to lead us to victory in every game. (Same as his expectations)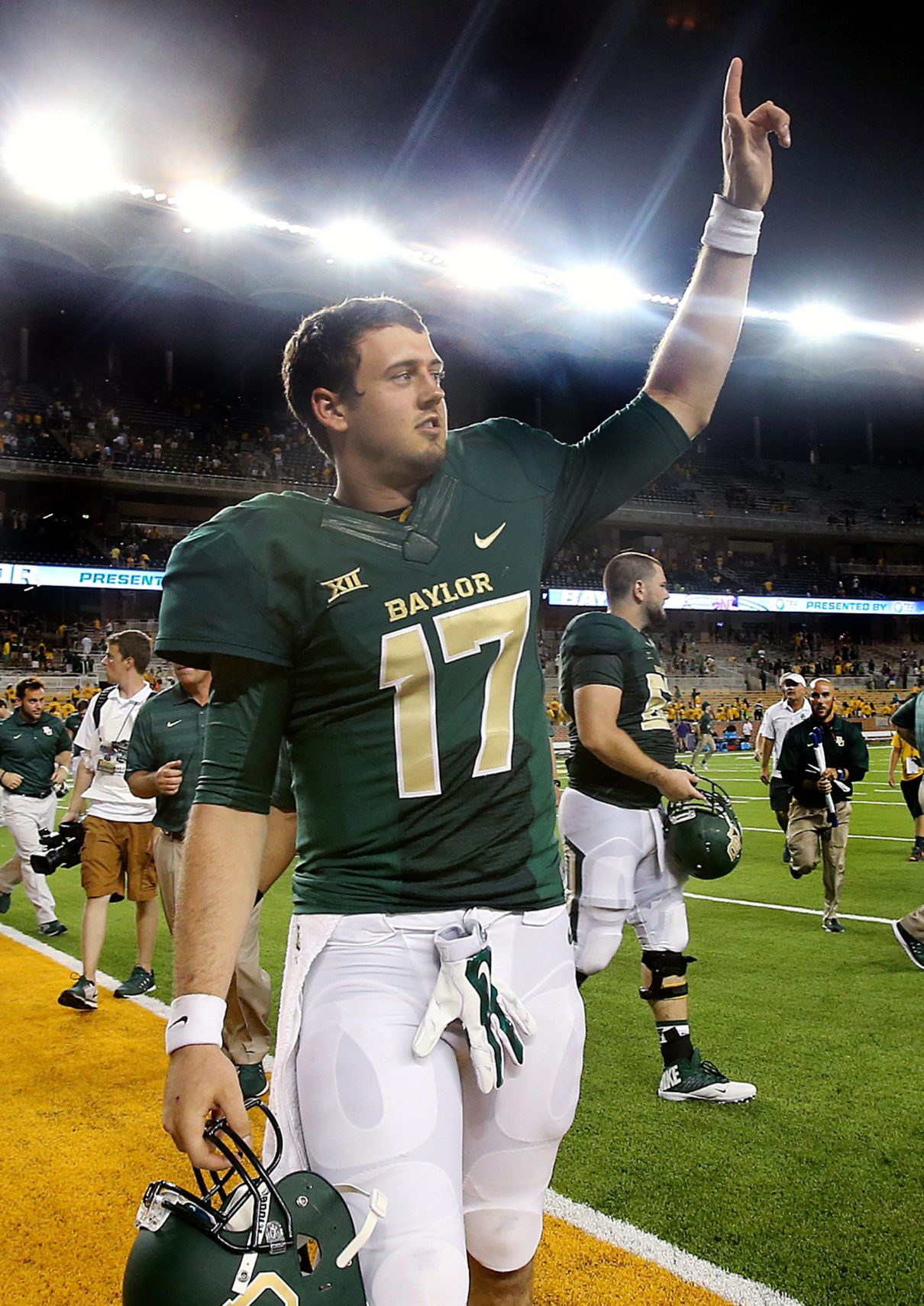 LH: Who are some other new contributors Baylor fans should be on the lookout for this year?
KB: Offensively guys like Lynx Hawthorne, Davion Hall, Quan Jones, Ishmael Zamora, and Chris Platt are guys that we feel can contribute.
#WRU #YB pic.twitter.com/QDdDe1Vr9B

— Coach KB (@kendalbriles) March 19, 2015
LH: You're known as one of the best recruiters in the country, what are some of your main selling points when convincing guys to come to BU?
KB: If you wanna win championships and play in the best stadium in the USA............
LH: The rivalry between Baylor and TCU seems to have exploded in the past few years, especially after last year's 61-58 showdown. What was it like coaching during that game?
KB: Unreal atmosphere and never felt like we were out of the game...just a huge team win!
LH: What's your favorite aspect of McLane Stadium?
KB: Everything about it...they really hit a homerun...Unreal!!
LH: How did you propose to your wife?
KB: Nothing dramatic...got a Yes :)
LH: What's your favorite TV show?
KB: Don't really watch it...mostly bubble guppies, dora, ninja turtles...ya know...the good ones!
LH: Taylor Swift or Katy Perry?
KB: Next
LH: Who is the coach with the best dance moves?
KB: Classified.
LH: Chicken strips or chicken nuggets?
KB: Nuggets (only Chick Fil A)
LH: Who is your favorite NFL Quarterback, current or all time.
KB: Aaron Rogers
LH: Bush's or Cane's
KB: Cane's
LH: Be honest, have you ever been a little afraid of Coach Kaz?
KB: Today??
LH: Your kids have really cool names, can you tell us how you came up with those?
KB: Wife and I Just like to be a little different...keep making stuff until we agree on something...fairly simple process
LH: Anything you wanna say to the Baylor football fans of the internet?
KB: Thanks for all the support for Baylor Football!!!
MAJOR MAJOR MAJOR THANK YOU TO COACH KB for agreeing to do this. Man is insanely busy and I'm not very big on the internet so this is ridiculously cool for me! Thanks for reading guys.
Lord.Hinton out.